PLEASE! If you see any mistakes, I'm 100% sure that I have wrongly identified some birds.
So please let me know on my guestbook at the bottom of the page
Thanks to BobbitWorm45 at Birdforum I could identify this bird.

I put it down as a Sanpiper in 2016 and in May 2018 it was correctly identified by BobbitWorm45 at Birdforum

Forum thread HERE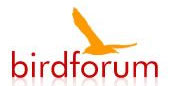 The Common Greenshank (Tringa nebularia) is a wader in the large family Scolopacidae, the typical waders. The genus name Tringa is the New Latin name given to the Green Sandpiper by Aldrovandus in 1599 based on Ancient Greek trungas, a thrush-sized, white-rumped, tail-bobbing wading bird mentioned by Aristotle.

The specific nebularia is from Latin nebula "mist". Like the Norwegian Skoddefoll, this refers to the greenshank's damp marshy habitat.

Distribution
This is a subarctic bird, breeding from northern Scotland eastwards across northern Europe and Asia. It is a migratory species, wintering in Africa, the Indian subcontinent, and Australasia, usually on fresh water. It breeds on dry ground near marshy areas, laying about four eggs in a ground scrape.



Range map from www.oiseaux.net - Ornithological Portal Oiseaux.net

www.oiseaux.net is one of those MUST visit pages if you're in to bird watching. You can find just about everything there


Relatives
Its closest relative is the greater yellowlegs, which together with the spotted Redshank form a close-knit group. Among them, these three species show all the basic leg and foot colours found in the shanks, demonstrating that this character is paraphyletic. They are also the largest shanks apart from the willet, which is altogether more robustly built.

The greater yellowlegs and the common greenshank share a coarse, dark, and fairly crisp breast pattern as well as much black on the shoulders and back in breeding plumage.

Description
Common greenshanks are brown in breeding plumage, and grey-brown in winter. When in water, they can appear very similar to marsh sandpipers but are distinguished by the shape of the lower bill which gives it an upturned appearance to the bill. They have long greenish legs and a long bill with a grey base.


Egg, Collection Museum Wiesbaden



They show a white wedge on the back in flight. They are somewhat larger than the related Common Redshank. The usual call is a rapid series of three short fluty notes syllabilized as teu-teu-teu.

Like most waders, they feed on small invertebrates, but will also take small fish and amphibians.

The common greenshank is one of the species to which the Agreement on the Conservation of African-Eurasian Migratory Waterbirds (AEWA) applies.



Listen to the Common Greenshank





Conservation status

IUCN Red List
of Threatened Species. Version 2013.2.
International Union for Conservation of Nature. Retrieved 26 November 2013.
From Wikipedia, the free encyclopedia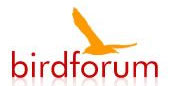 Sighted: (Date of first photo that I could use) 18 January 2016
Location: Ramthanbhore Tiger Reserve, India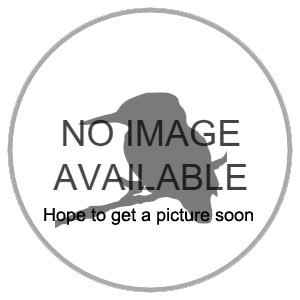 Common Greenshank - Tringa nebularia





PLEASE! If I have made any mistakes identifying any bird, PLEASE let me know on my guestbook



You are visitor no.
To www.aladdin.st since December 2005
Visitors from different countries since 26th of September 2011