The tricoloured munia (Lonchura malacca) is an estrildid finch, native to Bangladesh, India, Sri Lanka, and southern China. The species was also introduced to Trinidad, Jamaica, Puerto Rico, and Venezuela. This species like the chestnut munia has been known as the black-headed munia.

Immature birds have pale brown upperparts, lack the dark head found in adults, and have uniform buff underparts that can be confused with immatures of other munias such as the scaly-breasted munia.

Habitat
The tricoloured munia is a small gregarious bird which feeds mainly on grain and other seeds. It inhabits wet grassland habitats. It may also be found in tropical lowland moist forest habitats.



Range map from www.oiseaux.net - Ornithological Portal Oiseaux.net

www.oiseaux.net is one of those MUST visit pages if you're in to bird watching. You can find just about everything there



Taxonomy
The chestnut munia was formerly considered conspecific with this species. Estrildinae may have originated in India and dispersed thereafter (towards Africa and Pacific Ocean habitats).



Listen to the Tricoloured munia




Remarks from the Recordist


Several birds seen calling in hotel garden.


Conservation status

IUCN Red List
of Threatened Species. Version 2013.2.
International Union for Conservation of Nature. Retrieved 26 November 2013.
From Wikipedia, the free encyclopedia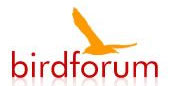 Sighted: (Date of first photo that I could use) 19th of May 2017
Location: Udawalawa National Park, Sri Lanka


Tricoloured munia - 19 May 2017 - Udawalawa National Park, Sri Lanka
Tricoloured munia - 19 May 2017 - Udawalawa National Park, Sri Lanka




PLEASE! If I have made any mistakes identifying any bird, PLEASE let me know on my guestbook



You are visitor no.
To www.aladdin.st since December 2005
Visitors from different countries since 26th of September 2011