PLEASE! If you see any mistakes, I'm 100% sure that I have wrongly identified some birds.
So please let me know on my guestbook at the bottom of the page
The wire-tailed swallow (Hirundo smithii) is a small passerine bird in the swallow family. It has two subspecies: H. s. smithii, which occurs throughout Africa, and H. s. filifera, which is found in southern and southeastern Asia.

It is mainly resident, but populations in Pakistan and northern India migrate further south in winter. The genus name Hirundo is the Latin word for swallow. The species name smithii commemorates Christen Smith, a Norwegian botanist and geologist.



Range map from www.oiseaux.net - Ornithological Portal Oiseaux.net

www.oiseaux.net is one of those MUST visit pages if you're in to bird watching. You can find just about everything there


Description
The wire-tailed swallow is a small swallow, measuring 18 cm in length. It has bright blue upperparts, bright white underparts and a chestnut cap. Immature birds lack tail wires, and have dull brown (rather than chestnut) caps. The species is named for the very long filamentous outermost tail feathers, which trail behind like two wires.

The sexes are similar in appearance, but the female has shorter "wires". Juveniles have a brown crown, back and tail. The Asian form, H. s. filifera, is larger and longer-tailed than the abundant African H. s. smithii.

Habits
This bird is found in open country near water and human habitation. Wire-tailed Swallows are fast flyers and they generally feed on insects, especially flies, while airborne. They are typically seen low over water, with which they are more closely associated than most swallows.



Listen to the Wire-tailed Swallow



Nesting
The neat half-bowl nests are lined with mud collected in the swallows' beaks. They are placed on vertical surfaces near water under cliff ledges or more commonly on man-made structures such as buildings and bridges. The clutch is three to four eggs in Africa, up to five in Asia (Turner and Rose). These birds are solitary and territorial nesters, unlike many swallows, which tend to be colonial.


Clutch of eggs - MHNT



Taxonomy and systematics
The wire-tailed swallow is a member of the genus Hirundo, a cosmopolitan group of "barn swallows". It has two subspecies:

• H. s. smithii was first described by William Elford Leach and K. D. Koenig in 1818. Known as the African wire-tailed swallow, it is found throughout Africa.

• H. s. filifera was first described by Stephens in 1826. Also known as the Asian wire-tailed swallow, it is found in southern and southeastern Asia.



Conservation status

IUCN Red List
of Threatened Species. Version 2013.2.
International Union for Conservation of Nature. Retrieved 26 November 2013.
From Wikipedia, the free encyclopedia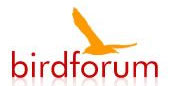 Sighted: (Date of first photo that I could use) 7th of January 2016
Location: Hiran River - Sasan Gir, India

Among others I have used Peter Ericsson's web page Birds of Thailand These galleries contain 668 species of the Birds of Thailand and have been of a great help to identify some of the birds as the birds in Thailand and India are, well, many of them are the same.

I have had most help from my friend, the bird pal I met at Suan Rot Fai. Sending pictures of birds I have not been able to identify to him via Line. 3 minutes later he and he have managed to identify most of the birds I have had problems with. THANKS! Visit his web page m☥lever for his beautiful pictures.

PLEASE! As I'm a first time birdwatcher bear in mind that some of the bird can be wrongly named. I have bought book and I confirm on the internet to get the right identity on the birds I take pictures off. But there can still be mistakes.


Wire-tailed Swallow - 7th of January 2016 - Sasan Gir




PLEASE! If I have made any mistakes identifying any bird, PLEASE let me know on my guestbook



You are visitor no.
To www.aladdin.st since December 2005
Visitors from different countries since 26th of September 2011