PLEASE! If you see any mistakes, I'm 100% sure that I have wrongly identified some birds.
So please let me know on my guestbook at the bottom of the page
The Eurasian Penduline Tit or European Penduline Tit (Remiz pendulinus) is a passerine bird of the genus Remiz. The genus name is the Polish word for the Eurasian Penduline Tit, and pendulinus is Latin for "hanging down", which refers to its nest.

It is relatively widespread throughout Eurasia. The breeding range of the species in Western Europe experienced an expansion during the 1980s and 1990s. This was accompanied by an expansion of the species' winter range and reached as far south as northern Morocco.

It builds an elaborate hanging nest, formerly used in Central Europe as children's slippers.

This species was first described as Motacilla pendulinus by Linnaeus in his Systema naturae in 1758.



Range map from www.oiseaux.net - Ornithological Portal Oiseaux.net
www.oiseaux.net is one of those MUST visit pages if you're in to bird watching. You can find just about everything there
Eggs, Collection Museum Wiesbaden
By Klaus Rassinger und Gerhard Cammerer, Museum Wiesbaden - Own work,
CC BY-SA 3.0, https://commons.wikimedia.org/w/index.php?curid=38064679
Listen to the Eurasian Penduline Tit
Remarks from the Recordist


Male while feeding far from the nest



Length:
11 cm
Wingspan:
-
Weight:
8 - 11g
Longevity:
-

Distinctive Feature

•

Similar Species

•

From opus at www.birdforum.net


Status and conservation
The penduline tit has a large range, estimated at 1-10 million square kilometres, and a population estimated at 420,000–840,000 individuals in Europe alone, and there is evidence that the population is increasing. It is therefore not believed to meet the IUCN Red List threshold criterion of a population decline of more than 30% in ten years or three generations, and is evaluated as Least Concern.



Conservation status
IUCN Red List
of Threatened Species. Version 2013.2. International Union for Conservation of Nature. Retrieved 26 November 2013.
From Wikipedia, the free encyclopedia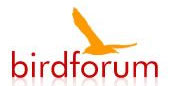 Sighted: (Date of first photo that I could use) 14 May 2019
Location: Petgärde träsk, Öland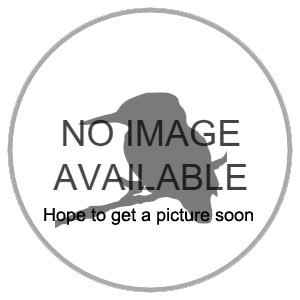 Eurasian Penduline Tit / Pungmes




PLEASE! If I have made any mistakes identifying any bird, PLEASE let me know on my guestbook



You are visitor no.
To www.aladdin.st since December 2005
Visitors from different countries since 26th of September 2011