The Chinese Pond Heron (Ardeola bacchus) is an East Asian freshwater bird of the heron family, (Ardeidae).

It is one of six species of birds known as "pond herons" (genus Ardeola). It is parapatric (or nearly so) with the Indian pond heron (A. grayii) to the west and the Javan pond heron (A. speciosa) to the south, and these three are presumed to form a superspecies. As a group they are variously affiliated with the squacco heron (A. ralloides) or the Malagasy pond heron (A. idae). As of mid-2011 there are no published molecular analyses of pond heron interrelationships and osteological data is likewise not analyzed for all relevant comparison taxa.



Range map from www.oiseaux.net - Ornithological Portal Oiseaux.net

www.oiseaux.net is one of those MUST visit pages if you're in to bird watching. You can find just about everything there



Description and ecology
The Chinese pond heron is typically 47 cm long with white wings, a yellow bill with a black tip, yellow eyes and legs. Its overall colour is red, blue and white during breeding season, and greyish-brown and flecked with white at other times.



Length: 47 cm
Wingspan: 75 - 90 cm
Weight:
Longevity:

Distinctive Feature


•

Similar Species


• Non-breeding adults are very similar to Indian Pond Heron and Javan Pond Heron, but they have darker backs and tips to primaries.

• In breeding plumage has darker head and upper breast than Javan Pond Heron and rufous crest plumes (not whitish buff). Javan Pond Heron is also shorter-winged, smaller-billed and smaller-bodied.

In non-breeding plumage has a darker back than Squacco Heron and lacks any black streaking on head and crest.

From opus at www.birdforum.net

From Nick Upton's web page, www.thaibirding.com: Non breeding Javan and Chinese Pond Herons looks the same and you will have to wait until March-May to tell them apart

Female / Male / Juvenile


• Sexes similar. Females have a paler foreneck, shorter plumes and browner scapulars and tertials.

• Juveniles are Brown, heavily streaked buff and dark brown and have whitish underparts with heavy brown streaking.

From opus at www.birdforum.net



It is found in shallow fresh and salt water wetlands and ponds in China and adjacent temperate and subtropical East Asia. Essentially a lowland bird, its range is delimited by the subarctic regions in the north, and by the mountain ranges in the west and south.

The species is prone to some vagrancy. One individual in breeding plumage was seen by the river at Bonzon near Gangaw – just inside the Chin State of Burma – west of the species' usual range, on April 8, 1995. A stray bird stopping over on Saint Paul Island, Alaska on August 4–9, 1997 was the first recorded occurrence of this species in the United States.

Its food consists of insects, fish, and crustaceans. The Chinese pond heron often nests in mixed-species heronries. It lays a clutch of 3–6 blue-green eggs.



Listen to the Chinese Pond Heron




Remarks from the Recordist


Flushed in dense bush.







Visit my page on how to see the difference between the different Egrets and Herons by clicking HERE



Conservation status

IUCN Red List
of Threatened Species. Version 2013.2.
International Union for Conservation of Nature. Retrieved 26 November 2013.
From Wikipedia, the free encyclopedia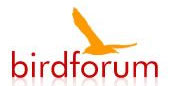 Sighted: (Date of first photo that I could use) 23 March 2018
Location: Suan Rot Fai, Bangkok
Chinese Pond Heron / นกยางกรอกพันธุ์จีน - 24 March 2018 - Suan Rot Fai, Bangkok
Chinese Pond Heron / นกยางกรอกพันธุ์จีน - 24 March 2018 - Suan Rot Fai, Bangkok
Chinese Pond Heron / นกยางกรอกพันธุ์จีน - 24 March 2018 - Suan Rot Fai, Bangkok
Chinese Pond Heron / นกยางกรอกพันธุ์จีน - 24 March 2018 - Suan Rot Fai, Bangkok
Chinese Pond Heron / นกยางกรอกพันธุ์จีน - 24 March 2018 - Suan Rot Fai, Bangkok
Chinese Pond Heron / นกยางกรอกพันธุ์จีน - 17 April 2020 - SuanMoo Ban Pramong / Khok Kham
Chinese Pond Heron / นกยางกรอกพันธุ์จีน - 16 May 2020 - Lam Takhong Dam, Nakhon Ratchasimak




PLEASE! If I have made any mistakes identifying any bird, PLEASE let me know on my guestbook



You are visitor no.
To www.aladdin.st since December 2005
Visitors from different countries since 26th of September 2011