The red-necked stint (Calidris ruficollis) is a small migratory wader. The genus name is from Ancient Greek kalidris or skalidris, a term used by Aristotle for some grey-coloured waterside birds. The specific ruficollis is from Latin rufus, "red" and collum, "neck".

Distribution and habitat
Red-necked stints are strongly migratory, breeding along the Arctic littoral of eastern Eurasia and spending the non-breeding season in South East Asia and Australasia as far south as Tasmania and New Zealand. They are rare vagrants to western Europe. They are often seen in western Alaska and occasionally elsewhere in the Americas.


Range of C. ruficollis
By Nrg800 - Own work, CC BY-SA 3.0,
https://commons.wikimedia.org/w/index.php?curid=11336387

Range map from www.oiseaux.net - Ornithological Portal Oiseaux.net

www.oiseaux.net is one of those MUST visit pages if you're in to bird watching. You can find just about everything there



Description
These birds are among the smallest of waders, very similar to the little stint, Calidris minuta, with which they were once considered conspecific. The red-necked stint's small size, fine dark bill, dark legs and quicker movements distinguish this species from all waders except the other dark-legged stints.

It measures 13–17 cm in length, 28–37 cm in wingspan and 21–51 g in body mass. It can be distinguished from the western sandpiper and the semipalmated sandpiper in all plumages by its combination of a fine bill tip, unwebbed toes, and longer primary projection.

The breeding adult has an unstreaked orange breast, bordered with dark markings below, and a white V on its back. In winter plumage identification is difficult, although it is shorter legged and longer winged than the little stint. Juveniles have more contrasting mantle plumage and weaker white lines down the back than their relative. The call is a hoarse "stit".



Length: 13 - 17 cm
Wingspan: 28 - 37 cm
Weight: 21 - 51 g
Longevity: 11 years

Distinctive Feature


•

Similar Species


• Winter and juvenile birds are very similar to Semipalmated Sandpiper and Little Stint. Juveniles best told from Little Stint by the greyer wing coverts, less obvious supercilium, and marginally shorter legs. Summer adults can be confused surprisingly easily with Sanderling where the latter's larger size and lack of a hind toe is hidden from view.

From opus at www.birdforum.net

Female / Male / Juvenile


•

From opus at www.birdforum.net





Listen to the Red-necked Stint




Remarks from the Recordist


natural vocalizations; display from a pair of birds on a medium sized, shallow pond surrounded by wet tundra and large frozen lakes. While calling the bird doing the displays was actively chasing after the other bird, at times with both wings lifted over its body. The rhythmic series of calls nearer the end of the cut were more often given in flight by this bird, but in this cut given on the ground. This species is a rare and erratic breeder at this location.






Behaviour
Red-necked stints are highly gregarious and will form flocks with other small Calidris waders, such as sharp-tailed sandpipers and curlew sandpipers in their non-breeding areas.

Breeding
Their breeding habitat is tundra. They nest on the ground and breed from spring to summer.

Diet
They forage in wet grassland and soft mud, mainly picking up food by sight. In their non-breeding habitat they feed on intertidal mudflats and along the muddy margins of freshwater lakes. They mainly eat insects and other small invertebrates


Red-necked Stint foraging in the mud
Pak Thale - May 2020
Invertebrate


nounan animal lacking a backbone, such as an arthropod, mollusc, annelid, coelenterate, etc. The invertebrates constitute an artificial division of the animal kingdom, comprising 95 per cent of animal species and about thirty different phyla.
Conservation status
IUCN Red List
of Threatened Species. 2015. Retrieved 24 January 2016.
From Wikipedia, the free encyclopedia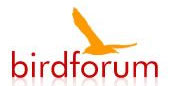 Sighted: (Date of first photo that I could use) 1 May 2020
Location: Pak Thale


Red-necked Stint / นกสติ๊นท์คอแดง - 1 May 2020 - Pak Thale
Red-necked Stint / นกสติ๊นท์คอแดง - 13 May 2020 - Pak Thale
Red-necked Stint / นกสติ๊นท์คอแดง - 13 May 2020 - Pak Thale
Red-necked Stint / นกสติ๊นท์คอแดง - 13 May 2020 - Pak Thale
Red-necked Stint / นกสติ๊นท์คอแดง - 13 May 2020 - Pak Thale




PLEASE! If I have made any mistakes identifying any bird, PLEASE let me know on my guestbook



You are visitor no.
To www.aladdin.st since December 2005
Visitors from different countries since 26th of September 2011