Tuesday 16th of February 2021 and I left my cottage around 9 o'clock. And the first stop is to look for the Hawk-owl. No sign and I continued to Salbyhed crossing the bridge over a stream. Approaching the bridge and I think I saw three White-throated Dippers. They took off before I could confirm the ID so no report to eBird.

I continue to Bird Safari Sweden's feeding place and I back up on the dirt road to be able to use the car as a bird hide.



Male Eurasian Bullfinch / Domherre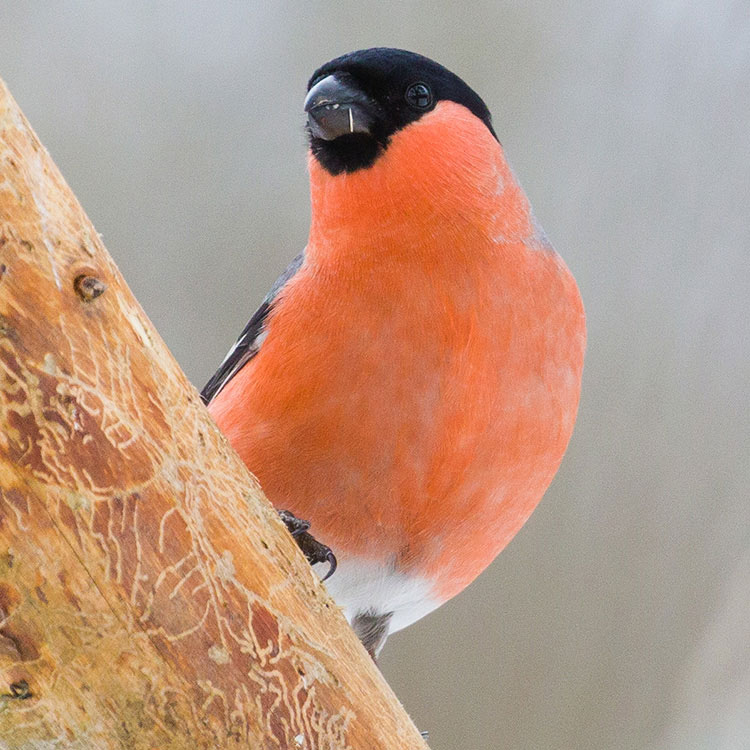 Male Eurasian Bullfinch / Domherre
Male Eurasian Bullfinch / Domherre
Female Eurasian Bullfinch / Domherre
Male Eurasian Bullfinch / Domherre
Male Eurasian Bullfinch / Domherre
Willow Tit, Poecile montanus, Entita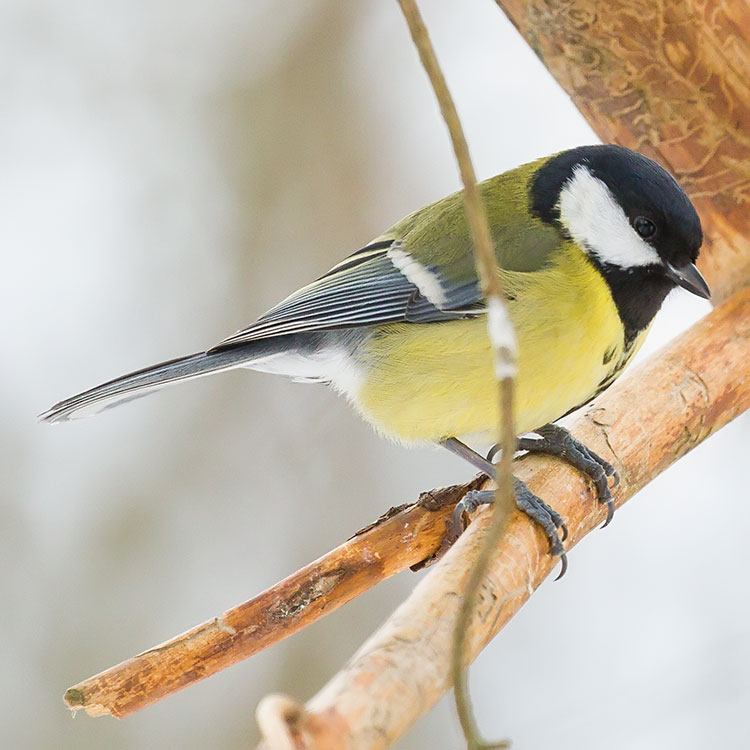 Great Tit, Parus major, चिचिल्कोटे, Talgoxe
Listen to the Great Spotted Woodpecker
Remarks from the Recordist


Recorded with my ZOOM H5 Handy Recorder. ZOOM SSH-6 Shotgun. High Pass Filter applied with Audacity.

Bird in the tree next to me pecking away.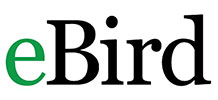 eBird Report
Salbohed, Bird Safari Sweden feeding place, Västmanlands län [SE-19], SE Feb 16, 2021 09:54 - 10:28
Protocol: Stationary
Checklist Comments: Using the car as a hide
8 species

Great Spotted Woodpecker 1
Willow Tit 4
Eurasian Blue Tit 9
Great Tit 6
Eurasian Nuthatch 3
Eurasian Blackbird 1
Eurasian Bullfinch 6
Yellowhammer 3

View this checklist online at https://ebird.org/checklist/S81713767

This report was generated automatically by eBird v3 (https://ebird.org/home)
On the way to Fagersta


I leave Salbohed driving to Fagersta Bruks Hotel for lunch. I have lived at this hotel during my previous bird watching in Bergslagen and they have excellent lunch. I buffet of traditional Swedish food and I was looking forward to have my lunch. Well, due to Corvid it was a disappointment, only 2 dishes to choose from, and noon of them was any favourite.

I passed the Hawk-owl area on the way back to my cottage but no sign of the owl. But I will try again tomorrow, last day here before I start driving north to look for Aurora Borealis.



+++++++++++++++

Wednesday 17th of February 2021 and it was sunshine when I left Fallängetorp för folk och fä but by the time I reached the Hawk-owl area it was gloom and grey for long as I could see. I decided to drive to Fagersta Bruks Hotell for lunch. They have Kålpudding today and that is a favourite.

I drove through Hälleskogsbrännan on my way to Fagersta and I decided to drive the same way back through the national park.



Hälleskogsbrännan nature reserve


Hälleskogsbrännan nature reserve, Västmanland, Sweden. The reserve was established in 2015 to observe the development of the ecosystem in the area following the large 2014 Västmanland wildfire.



2014 Västmanland Wildfire


The 2014 Västmanland wildfire (Swedish: Skogsbranden i Västmanland 2014) was a wildfire that broke out on the afternoon of 31 July 2014 on the border between Sala Municipality and Surahammar Municipality in Västmanland, Sweden. It is Sweden's largest wildfire in 40 years. After an EU appeal, Italy and France provided firefighting aircraft.

On 4 August 2014, the evacuation of residents began in Gammelby alongside Route 668 east of Lake Virsbo, Västervåla and Ängelsberg. As of 5 August 2014, over one thousand people were forced to evacuate their homes, and the town of Norberg, with about 4500 residents, was being considered for evacuation.


Forest fire in Västmanland, Sweden. Approximate area of fire at 10:00 hours, August 5 2014 - Click HERE for full size map

By Edaen, © OpenStreetMaps bidragsgivare, © Lantmäteriet (OTRS ticket 2013101610008901)
Valmyndigheten, Länstyrelsen Västmanland, CC BY 2.0, https://commons.wikimedia.org/w/index.php?curid=34545435



One person was confirmed killed by the fire, a man in his 30s who was reported missing. His badly burned body was found near Stabäck, Västmanland. The fire was declared a national emergency. It encompassed over 15,000 hectares and was located northwest of Sala. The Swedish Armed Forces were mobilized, with about 100 personnel providing support to the firefighters as of 7 August.

It was reported that nine volunteers were surrounded by fire and had to be rescued by professional firefighters on 5 August. Because of this, volunteer firefighting help from the public was no longer accepted. Firefighters found a 42-year-old man in the forest who was badly burned but still alive. The police reported that he was taken directly to a hospital for treatment.


NASA Earth Observatory photo. August 4, 2014
Click HERE for full size map

By NASA Earth Observatory (Landsat 8 - OLI) - http://earthobservatory.nasa.gov/IOTD/view.php?id=84155,
Public Domain, https://commons.wikimedia.org/w/index.php?curid=34683665



The wildfire threatened the UNESCO World Heritage Site Engelsberg Ironworks. The owners of the Ironworks, Nordstjernan, rented two helicopters of their own to water the area close to the site.

The Swedish police started a preliminary investigation of the cause of the fire, to see if it was caused by criminal negligence. According to local media, a driver of a ground-preparation vehicle stated that the fire started in his vehicle and that no fire watch was posted despite a very high risk of fire.

Although the 2014 Swedish heat wave did not cause the fire, the exceptionally hot and dry conditions of the summer of 2014 enabled the fire to spread and intensify.

Map over Hälleskogsbrännan, click HERE

From Wikipedia, the free encyclopedia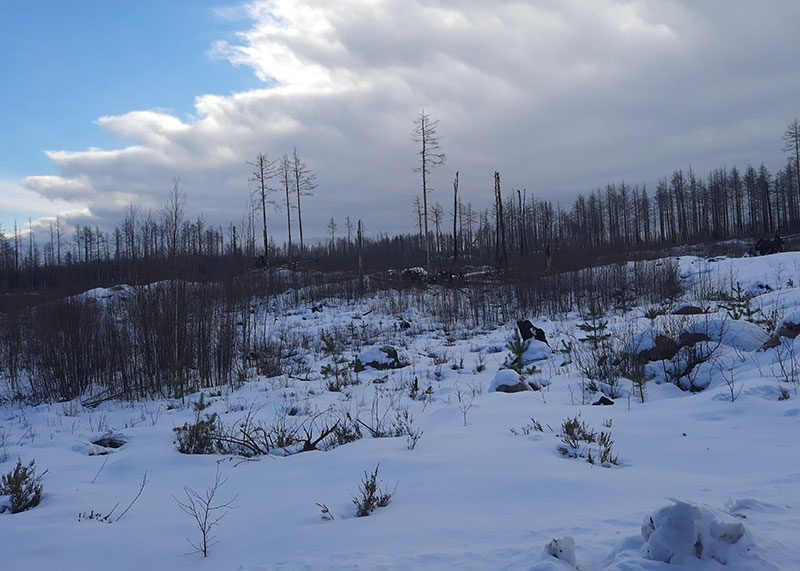 Hälleskogsbrännan nature reserve


I only spotted one Raven at Hälleskogsbrännan nature reserve on the way to Fagersta. But the Kålpudding was excellent. Driving back south and I spotted 4 Ravens and 1 White-tailed Eagle at Hälleskogsbrännan nature reserve. I went to look for the Hawk-owl without any luck before I went back to my cottage.

I will leave for Abisko early tomorrow morning, it is a 1300 km trip and I will have to stop in Piteå overnight. I have already booked the hotel along the road. I have got information on where to find the Seberian Tit from Norrbottens Ornitologiska Förening.

So just click HERE to find out if I make it to Piteå tomorrow.


OK, it has come to my knowledge that we have senior citizens visiting my web page. How hard can it
be? So it's not very easy for them to see the blue coloured links to the next page.

Jiffy (also jiff)


noun [in SING.] informal a moment: we'll be back in a jiffy.

ORIGIN late 18th cent.: of unknown origin.

So as you understand, in a jiff pretty much depends on your internet.

So I put a "Next" button here and I hope that there isn't any problem to understand how to use that one. So just CLICK the "Next" button on your left hand side and you will be on the next page in a jiff!
Marunong ka mag-tagalog? Walang problema! Magpunta sa kabilang pahina pindutin ang "NEXT" button sa itaas


Faites vous parlez le français? Pas de problème! Pour arriver à la page suivante faites s'il vous plaît un déclic le bouton "Next" ci-dessus!


Haga usted dice el español? No hay problema! Ver la siguiente página sólo hacer clic el botón "Next" encima!


Farla parla l'italiano? Non problemi! Per vedere la prossima pagina lo scatto per favore giusto Il bottone "Next" sopra


Sprechen sie Deutsch! Kein problem! Wenn Sie die folgende Seite sehen wollen gerade klicken der Knopf "Next" oben!


คุณพูดภาษาไทยได้ไหม ไม่มีปัญหา ถ้าคุณต้องการไปหน้าถัดไป ให้กดปุ่ม "Next" ข้างบนนี้


Вы говорите по-русски? Просто нажмите синюю кнопку "Next" с левой стороны и Вы моментально переместитесь на следующую страницу!


E ni Svenskar och inte förstår Engelska så ska ni skämmas. J och Björn, med det menar jag inte att alla mina stavfel ska ältas varje gång vi träffas.


Well, the flag of Skåne, just a BONUS flag.
You are visitor no.
To www.aladdin.st since December 2005
Visitors from different countries since 26th of September 2011