Monday 11th of July 2022 and finally, covid test negative. I have been covid positive and I reported myself to the National Health Security Office (NHSO) of Thailand immediately when I tested positive. Calling was pointless, as I learned on the internet, 70 000 calls every day so I gave up this idea.

A few days ago, NHSO said its hotline had been flooded with 70,000 calls per day, making it impossible to answer all inquiries.



But they have the LINE so I could report myself but I was disappointed as there was no answer, but suddenly late night there was a PLING in my phone. So now I was officially reported and I sent daily temp records and also information about my symptoms. Well, I had no symptoms at all, 2 days with a very slight sore throat the 2 first days.

They told me that after isolation for 10 days I could return to my normal life, also, of course, to report any symptoms and if I needed any help. I was pretty impressed by their service.



It was very boring to sit home, testing every day in hope to be negative as I felt very good. So, when I was finally negative on the 11th I was very happy and I reported it to National Health Security Office (NHSO) immediately.

But I need a negative PCR before joining Karen Mærsk in SiRacha, ศรีราชา. I booked a time at Bangkok Hospital for test tomorrow morning.





+++++++++++++++

Tuesday 12th of July 2022 and I was at Bangkok Hospital at 8 o'clock and I was ready with the covid test 30 minutes later. They will send the result to me via email after 24 hours.



Virus detected in the PCR so I was back on the 14th to make another test. ATG test negative every day but in order to join the ship I need a negative PCR test. I decided to wait with the second test until after the gym to give it a little extra time.

I took a Grab from the gym to the hospital and it did not take long before I was on my way back home for my salad and hamburger before my



+++++++++++++++

Friday 15th of July 2022 and the test came back positive, so joining in SiRacha (ศรีราชา) was cancelled. Karen will reach Tanjung Pelepas on the 20 July so I will
hopefully be able to join the ship by then.



+++++++++++++++

Saturday 16th of July 2022 and our friend came to pick me up at Chaiyasit Muay Thai Gym after my daily session with Red Devil (าจแดง ก.กุมานนท์). We will go to SiRacha (ศรีราชา) to drop 2 boxes with my stuff at Singha Marine Speed Boat Service for transportation to Karen Mærsk.

We will pick up our friend at Big-C in Samut Prakan (สมุทรปราการ) and he will join us. We will also drop a few Thai Buddha amulet (พระเครื่อง) at the gold shop for them to cover before we leave for SiRacha (ศรีราชา)

We will pick up the amulets when are back in Bangkok again tonight.


My boxes in the taxi
Our friend at Big-C Samut Prakan (สมุทรปราการ)
Our friend at Big-C Samut Prakan (สมุทรปราการ)
On the way to SiRacha (ศรีราชา)
On the way to SiRacha (ศรีราชา)


We left Big-C and we were soon on the Bangkok - Chonburi Motorway where we made a stop to buy some refreshments. Light traffic and we were hauling behind going to SiRacha and we arrived there around 3 o'clock.

We went in to the office and we left the boxes and the staff would take care of them. There is a launch going to Karen Mærsk tomorrow morning. Karen Mærsk expect to be leaving around noon time tomorrow and there will be a launch going to the ship at 09:00 with on signing Chief Engineer.


At Singha Speed Boat Service in SiRacha (ศรีราชา)


We left Singha Speed Boat Service and it was too late to go visit Wat Mae Nam Khu (วัดแม่น้ำคู่) This is one of two temples where Luang Poo Tim (หลวงปู่ทิม) lived. We had already visited the more famous Wat Lahan Rai (วัดละหารไร) in Rayong (ระยอง).

This is the temple where Luang Poo Tim (หลวงปู่ทิม) made the Thai Buddha amulets (พระเครื่อง) that are popular and expensive today.

I have one amulet from each of the temples.


Luang Poo Tim (หลวงปู่ทิม)
from Wat Mae Nam Khu (วัดแม่น้ำคู่)

Luang Poo Tim (หลวงปู่ทิม)
from Wat Lahan Rai (วัดละหารไร)

We were hungry and we talked about having tea at S&P at Robinsons at Samut Prakan after having
picked up the amulets at Big-C across the Sukhumvit from Robinsons in Samut Prakan.

Well, we are in SiRacha, very close to Pattaya and I checked for a place with Swedish food on the internet. I found some places and one of them had Falukorv on the menu. I called and they confirmed that they had Falukorv.

Siambylla in Jomtien and we drove there and I was a little disappointed when we got out of the taxi. Typical Pattaya / Jomtien outdoor restaurant. Bar or restaurant? So, no expectations when we sat down to look at the menu. We ordered three Falukorv and my Thai friends liked the Falukorv. It was OK as a sausage, but it was definitely not Falukorv.

As I always say, to slice a sausage does not make it to a Falukorv. So, for me it was a disappointment with the Falukorv.



Falukorv


Falukorv (/ˈfɑːluːkɔːrv/ FAH-loo-korv, Swedish: [ˈfɑ̂ːlɵˌkɔrv] is a Swedish sausage (korv in Swedish) made of a grated mixture of smoked pork and beef or veal with potato starch flour, onion, salt and mild spices. Falukorv is a cooked sausage, so it can be eaten without any further preparation.


A picture of a falukorv, split in half

By Mario Mlynek - Own work, CC BY-SA 3.0,
https://commons.wikimedia.org/w/index.php?curid=71134


History
The history of falukorv reaches back to the Falun copper mine during the 16th and 17th century, where ox hide was used for ropes and some of the meat remaining after slaughter was salted and smoked and used for sausages.

The tradition of preparing the meat in this way was revitalised in the late 19th century by the butcher Anders Olsson, whose initiation led to the development of the modern falukorv, which uses a mixture of pork and beef or veal.

Variants

TSG falukorv
A popular sausage, falukorv has Traditional Speciality Guaranteed-status in the EU and UK. Under EU law thus, restrictions apply to what may be labelled as "falukorv". Only potato flour may be used as a binding agent, and the amount of meat may not fall short of 45%, although most brands of falukorv have a significantly higher meat percentage.

Middagskorv
Because of its TSG status, only that particular sausage may be called falukorv; it may not be made with alternative ingredients. Manufacturers therefore use the term middagskorv (dinner sausage) to describe variations, such as sausages with a lower fat content of 9% instead of the standard 23%, chicken, or vegetarian versions made from soy, pea and potato protein or quorn.


Fried falukorv

By Bengt B - Own work, CC BY-SA 3.0,
https://commons.wikimedia.org/w/index.php?curid=28458181


Typical falukorv meals

• Sliced and fried with boiled, fried, or mashed potato
• Sliced and fried with elbow macaroni
• Sliced and fried, served with baked Swedish brown beans and fried egg
• Partially sliced and baked au gratin with cheese and mustard, often with onion or apple tucked in between the slices; served accompanied by roast or mashed potatoes.
• As a substitute for the beef in beef stroganoff – the resulting dish being known as korv stroganoff
• Diced and fried with potatoes and onions as a component of pyttipanna

From Wikipedia


And as I am on a diet I ordered a hamburger without bread and fries to cut out the carbs. I ordered the pork meat as the beef is too hard while the pork is juicy. It was the worst hamburger I had ever had, dry and hard.

Well, I spotted Kålpudding on the menu, my favourite so I decided to try it even though I had exactly ZERO expectations. Siambylla's Kålpudding was instantly taking off to the top of my list of the best Kålpudding I have ever eaten.

Perfect boiled potato and I think much of the success was that they served it with blueberry jam instead of lingonberry.


Waiting for the food
Waiting for the food
My Falu sausage arriving to the table
Falu sausage for my friend
Falu sausage for my friend
Falu sausage for my friend
Worst hamburger ever
My Kålpudding
My Kålpudding
Our friend trying Kålpudding for the first time


So, there was also time to go visit my friend in Samut Prakan and we always have tea at S & P at Robinsons, well, that is pretty much the only place where we can get tea.

My friend gave me a souvenir Thai Buddha amulet (พระเครื่อง) the very popular and expensive Luang Poo Suk (หลวงปู่ศุขเกสาโร)

So when we finished the tea we crossed Sukhumvit to cover the amulet at the gold shop at Big-C.


Luang Poo Suk (หลวงปู่ศุขเกสาโร)
from Wat Pak Khlong Makham Thao (วัดปากคลองมะขามเฒ่า)


We went for a foot massage on the third floor while they covered the amulet, but the massage was closed so we had a haircut instead. They had massage chairs and we will sit there having a massage after the haircut. These chairs are actually not so bad kneading you back.

I was of course ready in a jiff with the ZERO machine so I had time to take some pictures of my friend in the chair.




So, I could not join in Thailand, still negative so not possible to join in Tanjung Pelepas and Singapore. After discharging in Tanjung Pelepas, they bunkered in Singapore. Then they went to
load in Indonesia for Chittagong and I can join in Chittagong.

They expect to be in Chittagong on the 5th of August so that gives me more time at
Chaiyasit Muay Thai Gym and the Red Devil (ปีศาจแดง ก.กุมานนท์) And of course, more time for yoga.

I do yoga 4 times per week, well, sometimes more. And I have lost almost 30 kg so the covid
| | |
| --- | --- |
| Before | After |
"sick leave" has not been too bad.

So, my NO CARB diet have been a real success. And I will give instructions to the Cook first thing coming on board in Chittagong. Omelette in the morning and meat in the afternoon, nothing else. I have my luggage full of flaxseeds and nuts that I will enjoy onboard

I will
hopefully come back home with a V-shaped torso.



Karen Mærsk is delayed by 2 more days so I booked 2 more nights at Radisson Blu Hotel, Chattogram Bay View. First I booked two nights and a full day with the hotel car to go look for birds around Chittagong. Now I have two extra full days so I have booked the car for three days.

So, I will try to visit the Chittagong Ship Breaking Yard as well.



Chittagong


Chittagonian: চিটাং), officially Chattogram (Bengali: চিটাগং, চট্টগ্রাম), is the second-largest city in Bangladesh after Dhaka. It is the administrative seat of the eponymous division and district. It hosts the busiest seaport on the Bay of Bengal.

The city is located on the banks of the Karnaphuli River between the Chittagong Hill Tracts and the Bay of Bengal. The Greater Chittagong Area had a population of more than 5.2 million in 2022. In 2020, the city area had a population of more than 3.9 million.

One of the world's oldest ports with a functional natural harbour for centuries, Chittagong appeared on ancient Greek and Roman maps, including on Ptolemy's world map. It was located on the southern branch of the Silk Road. In the 9th century, merchants from the Abbasid Caliphate established a trading post in Chittagong.

The port fell to the Muslim conquest of Bengal during the 14th century.

Name
The Bengali word for Chittagong, Chottogram (চট্টগ্রাম), has the suffix "-gram" (গ্রাম) meaning village in Standard Bengali. A legend dates the name to the spread of Islam, when a Muslim lit a chati (lamp) at the top of a hill in the city and called out Azaan for people.

The city was renamed as Islamabad (City of Islam) and continues to be used in the old city during Mughal era. In April 2018, the Cabinet Division of the Bangladesh Government decided to change the city's name to Chattogram, based on its Bengali spelling and pronunciation.

Chittagong is popularly known as Baro Auliyar Desh (Land of twelve Sufi saints).

From Wikipedia


I have tried to visit Chittagong Ship Breaking Yard before. We have been several times in Chittagong with Roy Maersk and the Chief Engineer and I had tried to go there. But according to the Agent there was protests so we could not go.

So maybe this time? I have been delivering a container ship to Alang. And I also went to visit after a safari at Gir, but I was not allowed inside. But it was very interesting even though I was just allowed outside.



Chittagong Ship Breaking Yard


Chittagong Ship Breaking Yard is located in Faujdarhat, Sitakunda Upazila, Bangladesh along the 18 kilometres Sitakunda coastal strip, 20 kilometres north-west of Chittagong. Handling about a fifth of the world's total, it was the world's largest ship breaking yard, until that record was taken by Alang in India.

It employs over 200,000 Bangladeshis, and accounts for around one-half of all the steel in Bangladesh.

It is the world's second-largest ship breaking yard after Alang Ship Breaking Yard (India), followed by Gadani ship-breaking yard (Pakistan) and Aliağa Ship Breaking Yard (Turkey).

History
In 1960, after a severe cyclone, the Greek ship M D Alpine was stranded on the shores of Sitakunda, Chittagong. It could not be re-floated and so remained there for several years. In 1965, Chittagong Steel House bought the ship and had it scrapped. It took years to scrap the vessel, but the work gave birth to the industry in Bangladesh.

During the Bangladesh Liberation War, a Pakistani ship Al Abbas was damaged by bombing. Later on, the ship was salvaged by a Soviet team who were working at Chittagong port at the time and the ship was brought to the Faujdarhat seashore. A local company, Karnafully Metal Works Ltd bought it as scrap in 1974 and introduced commercial ship breaking in the country.

The industry grew steadily through the 1980s and, by the middle of the 1990s, the country ranked number two in the world by tonnage scrapped. In 2008, there were 26 ship breaking yards in the area, and in 2009 there were 40.

From 2004 to 2008, the area was the largest ship-breaking yard in the world. However, by 2012 it had dropped from half to a fifth of worldwide ship-breaking.

At one stage the industry was a tourist attraction, but outsiders are no longer welcome due to its poor safety record; a local watchdog group claims that one worker dies a week and one is injured a day on average. Workers have neither protective equipment nor financial security.

A scene of the movie Avengers: Age of Ultron was shot at the ship breaking yards of Chittagong.

From Wikipedia


Me and my friend are sometime going to eat Korean BBQ after the gym session. But second last day before leaving for Chittagong it went pretty bad. I woke up with a back pain so I sent a warning to my YOGA Teacher that we would have to take it slow today.

I did not complete all the exercises so my YOGA Teacher had time for some exercises with The Red Devil (ปีศาจแดง ก.กุมานนท์) practicing to stand on the head.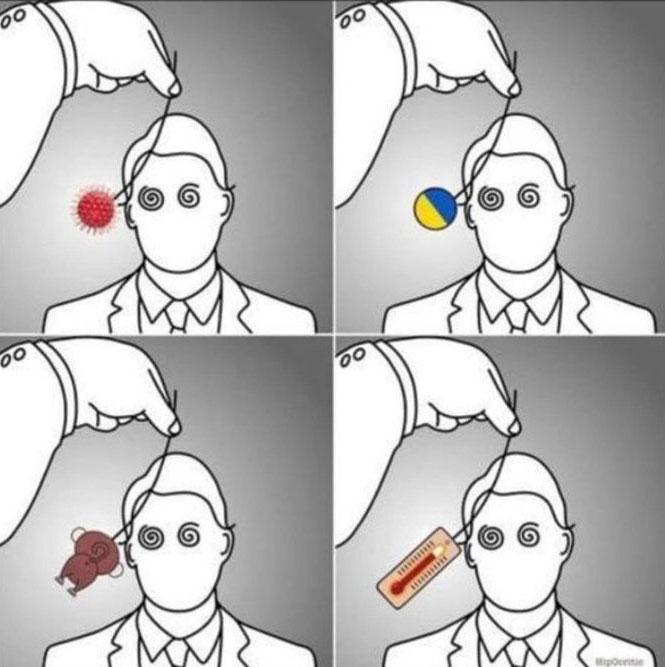 We finished the boxing and we were off to Bellenies to have JUST tea, AND NOTHING ELSE!!!!!!!!!! We got a pot of tea and, well, things got out of hand. After half a cup of tea we checked out the pastries. This was a big mistake!

Almond pastries and they make them really good so we bought two plates and a potato bread that was wonderful. Not so good for my diet and blood sugar, but checking the blood sugar in the evening and it was well below what is not a good level. So, it was good.





+++++++++++++++

Tuesday 2nd of August 2022 and it is my last day at home. Back pain again so the yoga and boxing was not so good as I had been hoping for. Arriving to the gym and I took a picture and sent it to my YOGA Teacher so she know that I have arrived.

She lives just a few minutes by foot from the gym so she was soon showing up.


Arriving to Chaiyasit Muay Thai Gym


Back home and I had a shower and a salad before booking a taxi in LINEMAN. I got 6kg of Flaxseed that I want to bring to Karen Mærsk. I have 4 kg in my bags but there is no more room for any Flaxseeds.

So, I will bring it to the PTT Representative and he will bring it on board when we come to SiRacha next time. He was a wee bit late to our appointment at S & P restaurant so I was almost ready with my first pot of tea when he arrived.

He gave me a souvenir, yet another popular amulet by Luang Poo Suk (หลวงปู่ศุขเกสาโร) from Wat Pak Khlong Makham Thao (วัดปากคลองมะขามเฒ่า)


Last tea with my friend


We need to go to the gold shop across Sukhumvit to cover the amulet. But we need to bring the box of Flaxseed to my friend's house and we decided to take a Tuk with the box and then the same Tuk to Big-C.

There are Tuk Tuk outside the Robinson and we were soon on our way to my friend's house. We dropped the box and we were soon on our way again. My friend said it was very nice with the Tuk Tuk, but he had to pay 120 Baht when we reached Big-C.

I told him that TAXI was cheaper and more comfortable.


Getting in to the tuk tuk
On the way to my friend's house
On the way to my friend's house
Arriving to Big-C Samut Prakan
Arriving to Big-C Samut Prakan



We went to the gold shop and it would take them an hour to cover the amulet. So, we went to find the massage chairs to kill some time. I have always been very sceptic to the massage chairs, mostly because I don't like massage.

But the massage chairs are quite good and 30 minutes passed very quickly. The gold was ready when we came back to the gold shop and I booked a LINEMAN taxi. I said bye to my friend and I will
hopefully see him soon onboard Karen Mærsk.

They called me from AOT Limousine when I came back home to confirm tomorrows pick-up time,
they will pick me up at 07:00 and that will give me plenty time to reach my 10:35 flight with Thai Airways to Dhaka.



+++++++++++++++

Wednesday 3rd of August 2022 and the taxi driver called me at 6 o'clock. I had asked AOT Limousine to call me when they arrived yesterday when they confirmed the car. They are always early, very good service. So, we left at 6 thirty and we arrived to Suvarnabhumi around 7 o'clock.

I found the Thai Airways check-in and I decided to ask if there was any seats available in BIZ. They had told me it was full a couple of days ago. Way to go Thai! I am really not regretting having changed from Thai Airways frequent flyer program.

And yes, last time it was kind of sad flying with Thai and I knew several people that says the same.


On the way to Suvarnabhumi International
Suvarnabhumi International
New fast track at Suvarnabhumi


I got my ticket at the ticket office and I go to Thai Airways BIZ check-in at row A. Before they had security and immigration for Thai Airways business class only. Now they turned it to a fast track and now it seems like almost everyone can use this security lane.

Today was also the first time I ended up in a waiting queue at the check-in. Not enough staff and then suddenly, about 25 Thai Airways crew came to check-in and they cut the line.

Well, of course, I had already decided to use Thai Airways as little as possible, today's experience was for sure not changing my mind.


Checking-in to Thai Airways
Checking-in to Thai Airways
Long line of Thai Airways crew


I was through security and immigration and I had to kill about 3 hours before departure of TG 321 to Dhaka from gate G5. I usually go to sit at the gate, skipping the lounge but with 3 hours to kill I went to Thai Airways lounge close to gate G5.

I grabbed a soda water in the lounge and I was half asleep in the arm chair


Walking towards gate G5
Walking towards gate G5
Thai Airways lounge
Thai Airways lounge
Thai Airways lounge
View from the Thai Airways lounge


Lucky to wake up 20 minutes before 10 o'clock and I leave the gate to get to gate G5. Of course, boarding did not start in time, but it was not very late and I was soon finding my seat. I had asked for two seat and this was no problem.

Turned out that I had taken the wrong seat so I had to move to the middle row, Boeing 777 with a 2-2-2 configuration and I was alone in the middle. So, I was very happy.


Waiting at gate G5
Waiting at gate G5
Boarding Thai Airways flight TG 321
Boarding Thai Airways flight TG 321
Boarding Thai Airways flight TG 321
Boarding Thai Airways flight TG 321
I am in my seat in the middle row


They push us out from the fly bridge and we are soon airborne on our way towards Dhaka, a 2-and-a-half-hour flight. They had asked me what I would have to drink when we boarded and I had asked for two mugs of tea. And for food I had chosen the fish option.

And I was very hungry, but I avoided any bread and the cake. I left two Brie cheeses as home that I had bought for the flight, but as BIZ was full I left them at home. This is what I have to do taking care of my blood sugar.

I ate the steamed fish and the shrimp salad, and of course the cheese. So, it was not so bad for the blood sugar and my diet.


My lunch


We land in Dhaka and the immigration process was a quick affair and I went to collect my luggage. Looking like they are building a new airport when we arrived. Is soon as I got off the plane I recognised the terminal even though I tried to remember how it looked before arrival.

I walked to the Domestic Terminal, a 5 minutes' walk from the custom area at the international terminal.

Of course, it was not possible to buy any SIM cards at the domestic terminal. They told me I had to buy it at the international arrivals. I started trotting back to the international arrivals but it was not allowed to get in where I had left.

So, the only option was to walk around, well, I returned to the domestic check-in again.


Luggage claim at Shah Amanat International
Hazarat Shahjalal International
Hazarat Shahjalal International
Hazarat Shahjalal Domestic Terminal
Hazarat Shahjalal Domestic Terminal
Buying a new ticket in the kiosk


They told me to wait until 2 o'clock before I could check-in, one hour waiting. Dhaka, same as I see in India, they have ticket kiosks looking like a place where you buy a bus ticket. I bought a BIZ ticket as my domestic ticket allowed 20 kg of luggage, and I had 37 kg.

Time passed quite quickly and I had checked-in 5 minutes after 2 o'clock and it was very nice to have got rid of the luggage. Shah Amanat is a typical third world airport, but it works very well and the staff is very friendly and helpful.

I passed the VIP security and again, I remembered that it was here I had used the American Express lounge last time. And they had redecorated the lounge. But not much on offer, only water to drink and I had two small bottles.


American Express lounge
American Express lounge
American Express lounge


They are coming in to announce the flights, at 14:55 they came to announce departure for BG 105 to Chittagong. I really don't know why I brought out to check my boarding pass.
- What the


They had changed my flight when I upgraded my ticket. My original flight, BG 135 departed at 16:30 and now I discovered that I was on flight BG 105 departing at 15:30

I left the lounge and I went to gate 01 and we were brought to the flight in a MINI van.


Boarding flight BG 105
Shah Amanat
Boarding flight BG 105
Boarding flight BG 105
Boarding flight BG 105
Found my seat


Boarding completed and we get the announcement that we will be a wee bit delayed due to congestion. The Stewardess hand out paper boxes with a bottle of water and a muffin and I told he that I just wanted the water.

We are pulled back and we taxi to the runway and while waiting for the take-off I spot one Common Myna on the tarmac outside the window. I reported the bird to eBird and this was my first ever bird reported in eBird.

A very short flight and we are approaching Chittagong and I see the beach below us and we are flying over the Chittagong Ship Breaking Yard. And I could see the beached ships on the beach and many of them were almost gone.


Maybe you got a shave this morning with a blade made from one of the ships below us.


Chittagong Ship Breaking Yard
Chittagong Ship Breaking Yard
Chittagong Ship Breaking Yard
Chittagong Ship Breaking Yard
Chittagong Ship Breaking Yard
Chittagong Ship Breaking Yard


I really hope that I can visit the Chittagong Ship Breaking Yard before I join Karen Mærsk. We fly in over the river and we are soon on the ground taxi to the terminal. One hour earlier than expected so the first thing was to find someone with a phone so I could call the Agent.

Lucky me! The Agent was on the airport and he would be there in 5 minutes. I waited for my luggage when the Agent arrived. He came up to me showed me a picture from last time I signed off in Chittagong more than 4 years ago.


Waiting for my luggage at Shah Amanat Airport
He have our picture on the phone
We take a new picture


We are soon on the way towards Radisson Blu Hotel Chattogram Bay View. Our Agent have SIM cards so I buy one from him and I am online again. Our Agent will try to set up a boat for me to go visit the Chittagong Ship Breaking Yard from the sea side. Foreigners are not allowed to visit. But I was told that I could visit from the sea side to have a look.

I check-in to my room and I really like the hotel. And as I am very hungry I go to the restaurant on the 3rd floor. They have dinner buffe and the food was really good. A pot of tea and I was full like I had not been for a very long time.


My room at Radisson Blu Hotel Chattogram Bay View
My room at Radisson Blu Hotel Chattogram Bay View
My room at Radisson Blu Hotel Chattogram Bay View
My room at Radisson Blu Hotel Chattogram Bay View
My room at Radisson Blu Hotel Chattogram Bay View


I went to bed at 9 as I was very tired after a long day. Breakfast at 06:30 and we will leave at 7 with the hotel car. I will go to Feni to check out the eBird hotspot Muhuri Dam (Feni) and it is about two hours with car.

Click HERE to find out if I see any birds.


OK, it has come to my knowledge that we have senior citizens visiting my web page. How hard can it
be? So it's not very easy for them to see the blue coloured links to the next page.

Jiffy (also jiff)


noun [in SING.] informal a moment: we'll be back in a jiffy.

ORIGIN late 18th cent.: of unknown origin.

So as you understand, in a jiff pretty much depends on your internet.

So I put a "Next" button here and I hope that there isn't any problem to understand how to use that one. So just CLICK the "Next" button on your left hand side and you will be on the next page in a jiff!
Marunong ka mag-tagalog? Walang problema! Magpunta sa kabilang pahina pindutin ang "NEXT" button sa itaas


Faites vous parlez le français? Pas de problème! Pour arriver à la page suivante faites s'il vous plaît un déclic le bouton "Next" ci-dessus!


Haga usted dice el español? No hay problema! Ver la siguiente página sólo hacer clic el botón "Next" encima!


Farla parla l'italiano? Non problemi! Per vedere la prossima pagina lo scatto per favore giusto Il bottone "Next" sopra


Sprechen sie Deutsch! Kein problem! Wenn Sie die folgende Seite sehen wollen gerade klicken der Knopf "Next" oben!


คุณพูดภาษาไทยได้ไหม ไม่มีปัญหา ถ้าคุณต้องการไปหน้าถัดไป ให้กดปุ่ม "Next" ข้างบนนี้


Вы говорите по-русски? Просто нажмите синюю кнопку "Next" с левой стороны и Вы моментально переместитесь на следующую страницу!


E ni Svenskar och inte förstår Engelska så ska ni skämmas. J och Björn, med det menar jag inte att alla mina stavfel ska ältas varje gång vi träffas.


Well, the flag of Skåne, just a BONUS flag.
You are visitor no.