04JUL: ICELAND'S WESTERNMOST POINT (145km)




Day 4


We need to wake up early and catch the morning car ferry Baldur from Stykkishólmur to Brjánslækur in the West Fjords. On the way over Breiðafjörður bay, the ferry stops on the island of Flatey. If the weather is nice you enjoy a
magnificent view of the bay's countless islands as well as the glacier Snæfellsjökull. We follow the coastline and stop at the folk and transport museum in Hnjótur. We continue through a very remote and sparsely populated region to the bird cliffs of Látrabjarg, the westernmost point of Iceland (and Europe) where you can see puffins from mid May till mid August.

We take a memorable walk in the wilderness to the top of the highest bird cliffs in Iceland. Látrabjarg is known in the world for its density of northern birds. Puffins, razorbills, guillemots, fulmars, cormorants, kittiwakes and other cliff birds flock either in hundreds, thousands and even in millions. This is a place where you can get very close to the seabirds and even if you're not into bird watching, you are entertained by the comic puffins and mesmerized by the sheer number of birds. Overnight near Látrabjarg or Patreksfjörður.

Saturday 4th of July 2015 they woke me up at 7 o'clock. We were going to leave at 7 forty-five in order to reach the ferry. I was in the restaurant drooling just thinking about the bread from
yesterday. Well, the restaurant was full of people climbing over each other's in order to get to the breakfast buffet. Breakfast, bah
sliced toast bread and cereals, could as well have put a bowl of sugar for breakfast. Where is the smoked salmon and the homemade bread from yesterday?

This was substandard, and the worst was all the people. I took a few grapes and I left the restaurant. I prepared my bags and we left the hotel at 7 forty-five bound for Stykkishólmur and the ferry to Brjánslækur. The ferry departs at 9 o'clock and we were at the ferry around 8 thirty. They sent us
back to the ticket office where our Guide picked up our tickets.

We were soon back at the ferry again, everyone had to get out to walk over the gangway. Except of course our Driver that had to drive the mini bus/ van on board.

The first thing I saw when we drove in to Stykkishólmur was a sign saying Viking Sushi.

Yeah, that was something I wanted to try, but there was no time for us to stay. And I doubt that they were open at this time of the day. Viking Sushi, this must be some very special
sushi. And I would not have mind some smoked salmon, or salmon makki after the fiasco with the breakfast.

We walked up the gangway and we ended up in something that looked like a coffee shop. A few minutes before 9 they opened and I
had two orange juice and a bottle of water. And 3 Snickers on top of that

I discovered later on that they had a restaurant on the bottom deck, but only fast food and really nothing I wanted to eat. It was tedious and there was exactly nothing to do on the ferry. I went on deck and it was cold in the wind.

But my Polar Bear hat and jacket from Store Robert in Copenhagen helped me to stay warm. I actually managed to fall asleep for a while on deck. We have about 90 minutes to Flatey where we will make a quick stop before continue to Brjánslækur. Last leg is 60 minutes and we expect to arrive to Brjánslækur around 12 o'clock. So we will spend about 3 hours on the ferry.


Boarding the ferry
Stykkishólmur from the ferry
Stykkishólmur from the ferry
Leaving Stykkishólmur
Leaving Stykkishólmur
Snæfellsjökull from Flatey
Donald Duck in Flatey
Arriving to Brjánslækur
Arriving to Brjánslækur


We made a stop at Flatey and I was surprised to see that 95% of all the passengers left the

Flatey, Breiðafjörður


Flatey is the largest island of the western islands, a cluster of about forty large and small islands and islets located in Breiðafjörður on the north-western part of Iceland. Flatey and its surrounding islands are, as a creation, believed to have forged from under the weight of a great glacier during the previous Ice age. In terms of size, Flatey is some two kilometres long and about one kilometre wide, of which most is flat land (hence its name, meaning "flat island" in Icelandic), with scarcely any hills to be found.

The island has a seasonal habitation; most houses there are occupied only during summer. In winter, the island's total population is five people. In spite of this, Flatey used to be one of the main cultural centres of Iceland, with its no-longer existing monastery (founded in 1172) standing on the highest point of the island as its beacon of knowledge. In the middle of the 19th century, Flatey was still a cultural and artistic centre yet with the added twist of it doubling as a hub of commerce for the northwest when appointed as such by the Danish crown in 1777.

From 1777 and on until around the latter part of the last century, Flatey enjoyed a healthy growth of its population and was for a long time, relative to size, massively populated. Due to social change and changes of production and ensuing change of values and demands in the work place, its steady population has dwindled down to the minimum needed to support the community on a regular basis, a community which, during summer and holidays, multiplies in size due to a massive influx of second home owners, regular domestic visitors and foreign tourists.

The island has only the one single road, which leads from the ferry dock to the so-called "old village", which consists of some beautifully restored and painted old houses of the island's original inhabitants. There is, of course, also the old harbour, from where besides visitors and inhabitants travelling to and fro, the island's sheep are taken over to the mainland for slaughter. Besides of sheep, most of Flatey's natural life consists of various kinds of mostly migratory birds, especially the puffin.

Flatey also has a church, built in 1926. The church's interior is painted with scenes of the island life, made by a Catalan painter, Baltasar Samper, in the 1960s in return for free accommodation when he was visiting the island. Now, the church bears the odd title of oldest and smallest library in Iceland, established in 1864. This library was once home to the Flatey Book, the largest of medieval Icelandic manuscripts.

From Wikipedia, the free encyclopedia

ferry. I guess that they are going to watch birds.

Our Driver told me that there were only 2 families living on the Flatey and they were not talking to each other's. I asked him why and he told me it was only something he had heard.

So it is only by hearsay so I cannot say if it is true or not. But it won't surprise me.

Anyway, we only stayed on Flatey for a few minutes. I spotted a few ducks with babies in the harbour and I had something to watch while waiting for the passengers to come off.

We were soon on our way again and we stepped ashore in Brjánslækur around 12 o'clock and we were soon on our way towards Látrabjarg to see the Puffins. I really look forward to this, but we have a stop at another "folk" museum in Hnjótur. Should be a folk and transport museum according to my papers. Well, we have a lot of ground to cover and we need to get going. But we made a photo stop after 10 minutes and we went down on a beach.


We stop on the beach
Snæfellsjökull on the other side of Breiðafjörður
We stop on the beach
Passing a waterfall
We make another stop on top of a mountain
We're on the way again
We're going down the mountain
Garðar BA 64
Garðar BA 64
Garðar BA 64
Garðar BA 64
Garðar BA 64


is thought to be the oldest steelship in Iceland, built in Norway as a whaling vessel more than hundred years ago.

Garðar was launched in Norway in 1912, the year Titanic sank in the North Atlantic Ocean. It was named Globe IV and was equipped with both sail and a steam engine to use when the weather was still. It was specially reinforced to endure the harsh conditions of the Southern Ocean where it was used to hunt whales.

Globe IV was sold to the Faroe Islands in 1936 where it got a brand new name and a somewhat less dignified role in the whale hunting business. At the end of the World War II the ship was sold once again. This time to Iceland. Once here it was given an Icelandic name, Siglunes SI 89, and the old steam workhorse which has powered it all those years was replaced with a 378 hp Ruston Hornsby diesel engine. The ship traded owners and names for number of years until 1963 it finally aquired the name it has today, Garðar. It was a good ship and served it's many owners well for a long time.

In December 1981 Garðar BA 64 was deemed unfit for duty. Instead of sinking it a sea as was the custom in these days when ships went out of service it was and rammed ashore at Skápadalur valley in Patreksfjörður. Today Garðar patiently awaits it's inevitable rusty fate in the sand providing tourists with a spectacular scene and just the perfect photo opportunity.

How to get there
Skápadalur is situated in Vestur-Barðarstrandasýsla in the Icelandic WestFjords. You can see the exact location of the ship on the Google map here below. If you look closely you can even see the ship.

From http://stuckiniceland.com

We have a few pictures on the beach and we continue, next stop on top of a mountain. We're going down the mountain and when we're at the bottom we reach Patreksfjörður and there is an old
fishing boat beached on the beach. We stopped at Garðar BA 64 for a few photos.


And I was about to piss my pants after several diet drinks on the mini bus/ van so I went behind the ship just before it was time for us to continue our journey.

We will stop at The Museum of Egill Ólafsson at Hnjótur on the way to see the Puffins at Látrabjarg. There was an old airplane wreck lying in the garden with some other scrap.
Didn't look good, if this was the kind of stuff on display it would be a very short visit to the museum.

The Museum of Egill Ólafsson at Hnjótur in Patreksfjörður, displays a unique collection of old items from the Southern Westfjords. The only attraction in Hnjótur, and the only two buildings I could discover in the area.

But it was worth a visit and there were some old and interesting things to see. I had a traditional Iceland cake while waiting for the others. Double whipped cream, well, I had to send back the
cake two times before I was satisfied.

Two glasses of tea, I finished one and I brought one glass in to the room where we were going to watch a movie about a heroic rescue of a crew on board a British fishing boat.

An amazing story, but the movie, original taken during the rescue 100 years ago so you can imagine the quality. And in Icelandic only, a museum with only foreign visitors and no one had bothered to translate the movie. Our Guide translated and I
grew tired after a few minutes. Back to the coffee shop where I ran in to our Driver.

Time was flying and I was worried about the Puffins. Our driver went to tell our Guide that the time was turning late, very late.

We stopped the movie and I swear to God, I had never seen a group so relieved to leave a movie
before. Hurry up and get in to the mini bus/ van so we can foock off out of here to go see the Puffins!

We will stay at Breiðavík Hotel close by Látrabjarg and as we drive pass the hotel on our way to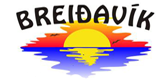 the Puffins at Látrabjarg we stopped by to drop off our trailer. This took a few minutes and we were soon on the way again.

We arrived at Látrabjarg around 4 thirty in the afternoon, way too late.


My first picture of a Puffins at Látrabjarg
Puffins at Látrabjarg
Puffins at Látrabjarg
Puffins at Látrabjarg
Puffins at Látrabjarg
Puffins at Látrabjarg
Puffins at Látrabjarg
Puffins at Látrabjarg
Puffins at Látrabjarg
Puffins at Látrabjarg
Puffins at Látrabjarg
Puffins at Látrabjarg
Puffins at Látrabjarg
Puffins at Látrabjarg
Puffins at Látrabjarg
Puffins at Látrabjarg
Puffins at Látrabjarg
Puffins at Látrabjarg
Puffins at Látrabjarg
Puffins at Látrabjarg
Puffins at Látrabjarg
Puffins at Látrabjarg
Puffins at Látrabjarg
Puffins at Látrabjarg
Puffins at Látrabjarg
Puffins at Látrabjarg
Puffins at Látrabjarg
Puffins at Látrabjarg
Puffins at Látrabjarg
Now we have to drive all the way back to Breiðavík Hotel by Látrabjarg


The geysers and the Puffins have so far been the best on this trip. Time was flying and I could easily have spent a few more hours with the puffin birds. And I was not alone to want to stay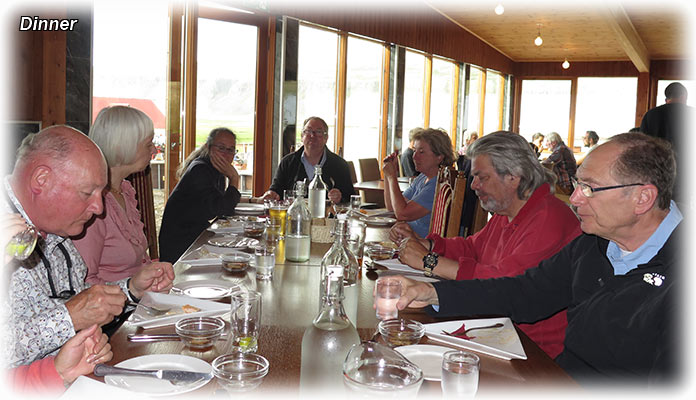 longer. But dinner was waiting for us at Breiðavík Hotel by Látrabjarg

I missed the Puffin birds, but it was also quite nice to get in to my room. I popped open a diet drink and I ripped open a bag of Kims Srøde Flæskesvær from Borgarnes.

I was feeling that I had a cold coming, and I had felt it all day long, the excitements with the Puffins at Látrabjarg
made me forget all about it. But now it was coming back.

Dinner at 7 and I arranged for a huge tiller with tea and I was soon having a second
tiller. Homemade bread and it was very good.

The food was good and I spent one and a half hour at the dinner table before going to take a rest. I really need to rest and the cold will
hopefully be gone by tomorrow morning. I had been taking 2 Aspirin and I was feeling a little better. But a few hours of sleep will do me good.
Breiðavík Hotel by Látrabjarg
Breiðavík Hotel by Látrabjarg
Breiðavík Hotel by Látrabjarg - We have to live in the stable


We will leave at 8 thirty tomorrow morning. And we will only visit a waterfall tomorrow. The Dynjandi waterfall, and a few photo stop. Otherwise only driving as we have to cover almost 400km tomorrow. And I hope my cold is better by then. You just have to click HERE and you will see the unique waterfall Dynjandi with its seven levels of plunging water, declared the country's most beautiful waterfall by the people of Iceland.



OK, it has come to my knowledge that we have senior citizen visiting my web page. How hard can it
be? So it's not very easy for them to see the blue coloured links to the next page.

Jiffy (also jiff)


noun [in SING.] informal a moment: we'll be back in a jiffy.

ORIGIN late 18th cent.: of unknown origin.

So as you understand, in a jiff pretty much depends on your internet.

So I put a "Next" button here and I hope that there isn't any problem to understand how to use that one. So just CLICK the "Next" button on your left hand side and you will be on the next page in a jiff!
Marunong ka mag-tagalog? Walang problema! Magpunta sa kabilang pahina pindutin ang "NEXT" button sa itaas


Faites vous parlez le français? Pas de problème! Pour arriver à la page suivante faites s'il vous plaît un déclic le bouton "Next" ci-dessus!


Haga usted dice el español? No hay problema! Ver la siguiente página sólo hacer clic el botón "Next" encima!


Farla parla l'italiano? Non problemi! Per vedere la prossima pagina lo scatto per favore giusto Il bottone "Next" sopra


Sprechen sie Deutsch! Kein problem! Wenn Sie die folgende Seite sehen wollen gerade klicken der Knopf "Next" oben!


คุณพูดภาษาไทยได้ไหม ไม่มีปัญหา ถ้าคุณต้องการไปหน้าถัดไป ให้กดปุ่ม "Next" ข้างบนนี้


Вы говорите по-русски? NJET PROBLEMA! Просто нажмите синюю кнопку "Next" с левой стороны и Вы моментально переместитесь на следующую страницу!


E ni Svenskar och inte förstår Engelska så ska ni skämmas. J och Björn, med det menar jag inte att alla mina stavfel ska ältas varje gång vi träffas.


Well, the flag of Skåne, just a BONUS flag.
You are visitor no.
To www.aladdin.st since December 2005
Visitors from different countries since 26th of September 2011