Black-shouldered Kite, Renamed to Black-winged Kite:
Is now Black-winged Kite, they were separated and are now two species, Black-shouldered is now, only in Australia.
The Black-shouldered Kite (Elanus axillaris) or Australian Black-shouldered Kite is a small raptor found in open habitat throughout Australia and resembles similar species found in Africa, Eurasia and North America, which have in the past also been named as Black-shouldered Kites. Measuring 35–38 cm in length with a wingspan of 80–95 cm, the adult Black-shouldered Kite is a small and graceful, predominantly pale grey and white, raptor with black shoulders and red eyes. Their primary call is a clear whistle, uttered in flight and while hovering.



Bird of prey, raptor


A bird of prey, predatory bird, or raptor is any of several species of bird that hunts and feeds on rodents and other small animals. The term raptor is derived from the Latin word rapere, meaning to seize or take by force. Birds of prey have keen vision that allows them to detect their prey during flight, as well as powerful talons and beaks.

Taken literally, the term bird of prey has a wide meaning that includes many birds that hunt and feed on animals and also birds that eat very small insects. Ornithology has a narrower definition of bird of prey: a bird that has very good eyesight for finding food, strong feet for holding food, and a strong curved beak for tearing flesh. Most birds of prey also have strong curved talons for catching or killing prey.

An example of this difference in definition, the narrower definition excludes storks and gulls, which can eat quite large fish, partly because these birds catch and kill prey entirely with their beaks, and similarly bird-eating skuas, fish-eating penguins, and vertebrate-eating Kookaburras are excluded. Birds of prey generally prey on vertebrates, which are usually quite large relative to the size of the bird. Most also eat carrion, at least occasionally, and vultures and condors eat carrion as their main food source.

From Wikipedia, the free encyclopedia





Conservation status

IUCN Red List
of Threatened Species. Version 2013.2.
International Union for Conservation of Nature. Retrieved 26 November 2013.
From Wikipedia, the free encyclopedia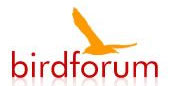 Sighted: (Date of first photo that I could use) 13 January 2016
Location: Bijrani Zone, Jim Corbett National Park, India

PLEASE! As I'm a first time birdwatcher bear in mind that some of the bird can be wrongly named. I have bought books and I confirm on the internet to get the right identity on the birds I take pictures off. But there can still be mistakes.

I have had most help from my friend, the bird pal I met at Suan Rot Fai. Sending pictures of birds I have not been able to identify to him via Line. 3 minutes later he and he have managed to identify most of the birds I have had problems with. THANKS! Visit his web page m☥lever for his beautiful pictures.

And my new aid, maybe, and I say maybe the best aid. I brought my mobile phone as my SIM card have stopped working and I tried to get it to work again so I can use the internet. Thus I had my phone in my pocket on my first game drive in Jim Corbett National Park.

We saw a bird and I asked my Guide and the driver if they had a pen and a paper as I had forgot my pen and paper in my room. I remembered my LG phone and I recorded the name. And thus I will always bring my phone. Writing the name in the car and I have found more than once that it can be hard to read what I had wrote when I'm back in my room.

So now I always have my mobile in my pocket and it has been a great help. And from November 2018 I use eBird. Bird watching in U.A.E and Oman and my guide in Dubai recommended eBird and I have used the app since then and I note every bird I can identify in my eBird app.


Black-shouldered Kite - 13 January 2016 - Bijrani Zone, Jim Corbett National Park, India
Black-shouldered Kite - 13 January 2016 - Bijrani Zone, Jim Corbett National Park, India




PLEASE! If I have made any mistakes identifying any bird, PLEASE let me know on my guestbook



You are visitor no.
To www.aladdin.st since December 2005
Visitors from different countries since 26th of September 2011